Playfair and Burgess
Jump to navigation
Jump to search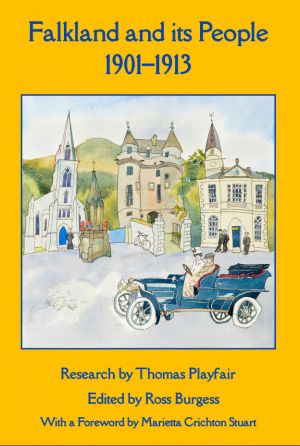 Thomas Playfair (research) and Ross Burgess (editor), Falkland and its people 1901–1913 (Falkland: the Falkland Society, 2020) - published December 2020.
It contains four maps:
The book lists the following buildings, streets, and other features.
Central area
The numbers relate to the numbered spots on Map D of the book (page 469).
Items marked * are outwith the Royal Burgh
The rest of the Royal Burgh
The rest of the Parish of Falkland
Selected sites outwith the parish